Wood-working in perfection. Following moistening and steaming, slice-cut veneers with the typical grain pattern are obtained from carefully selected tree trunks. The sliced veneer is divided into individual sheets. The layers of the future shell are selected from these sheets and then assembled. The carefully assembled stacks are pressed in a special tool under high pressure to form a blank.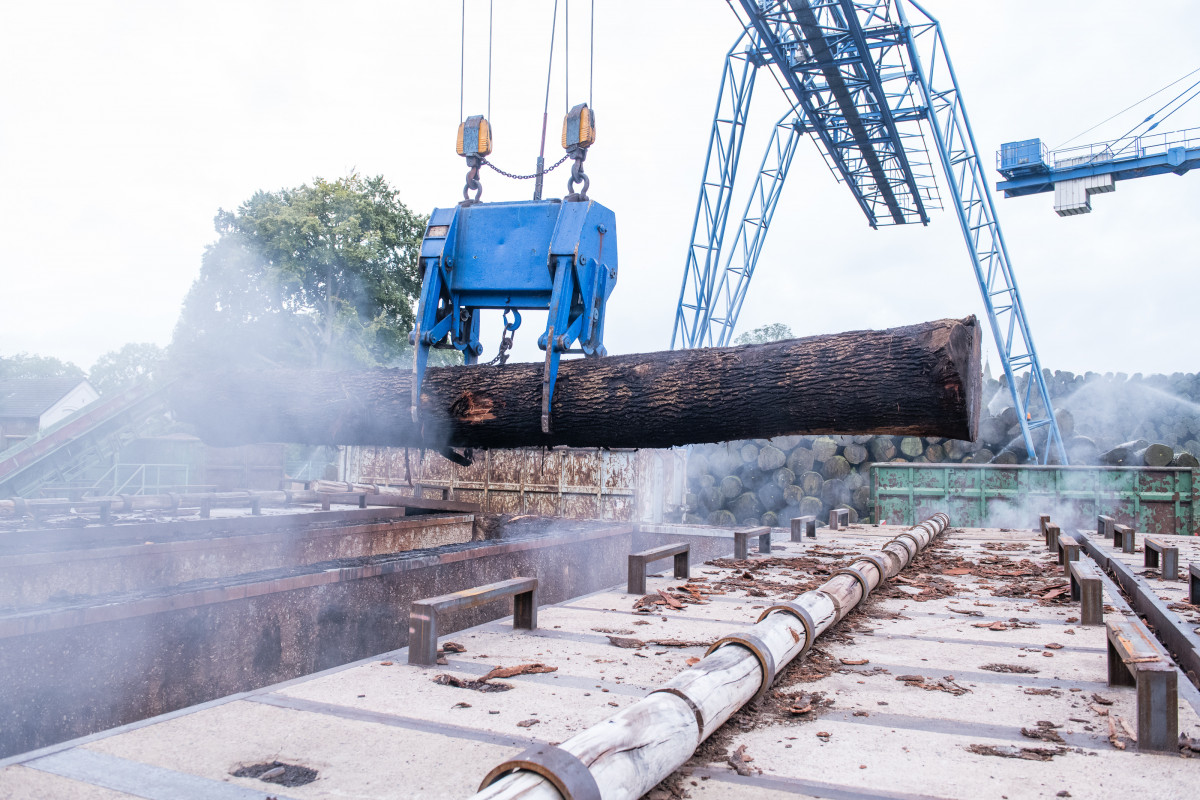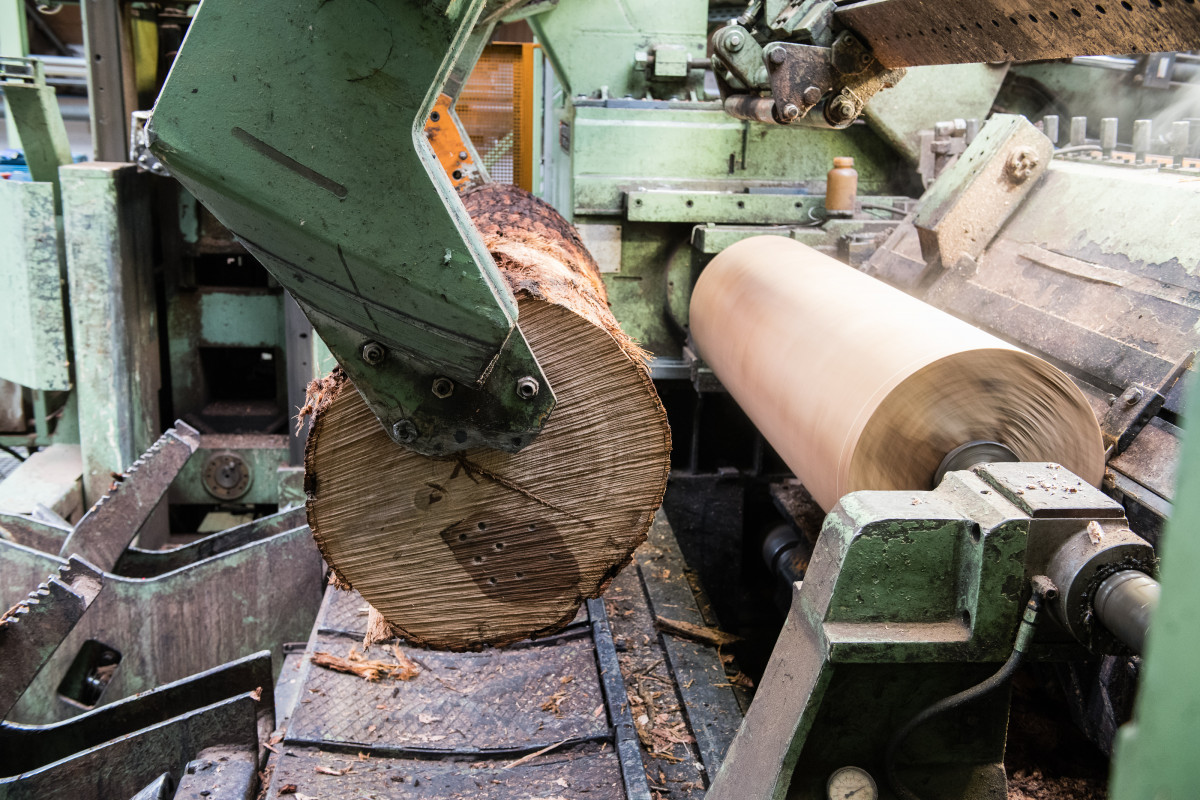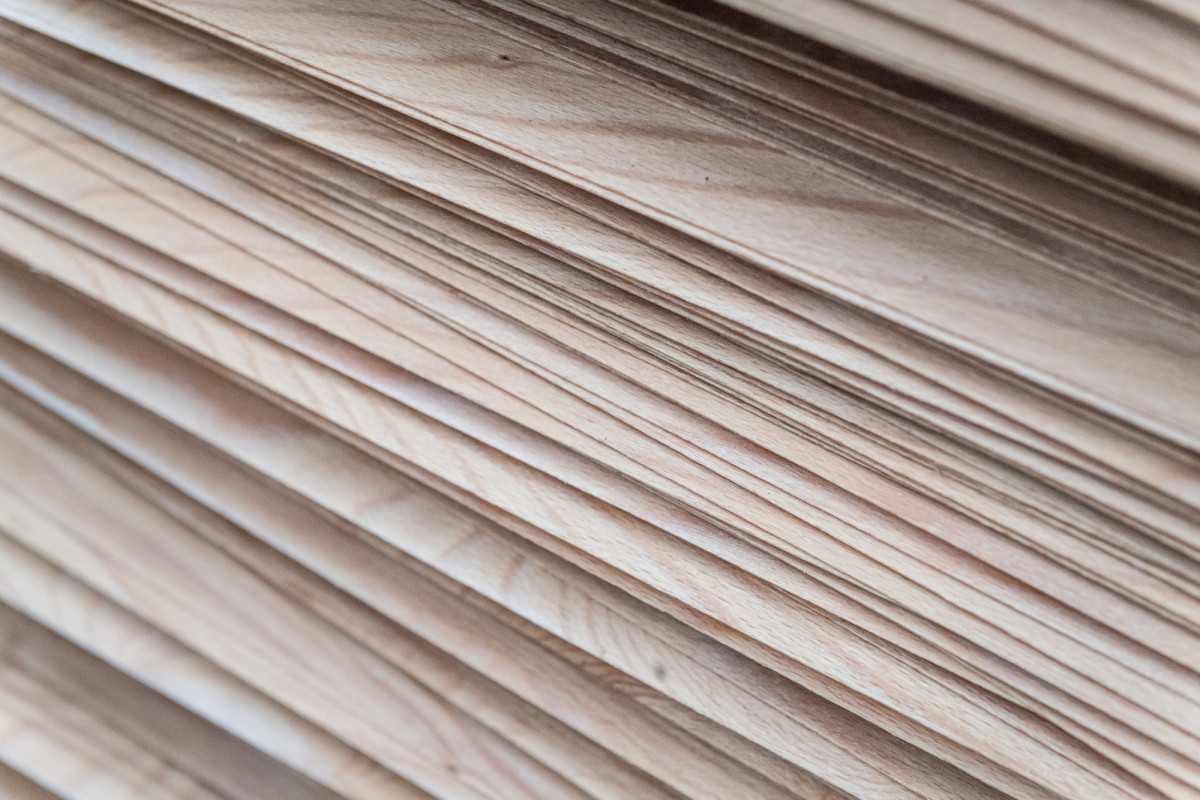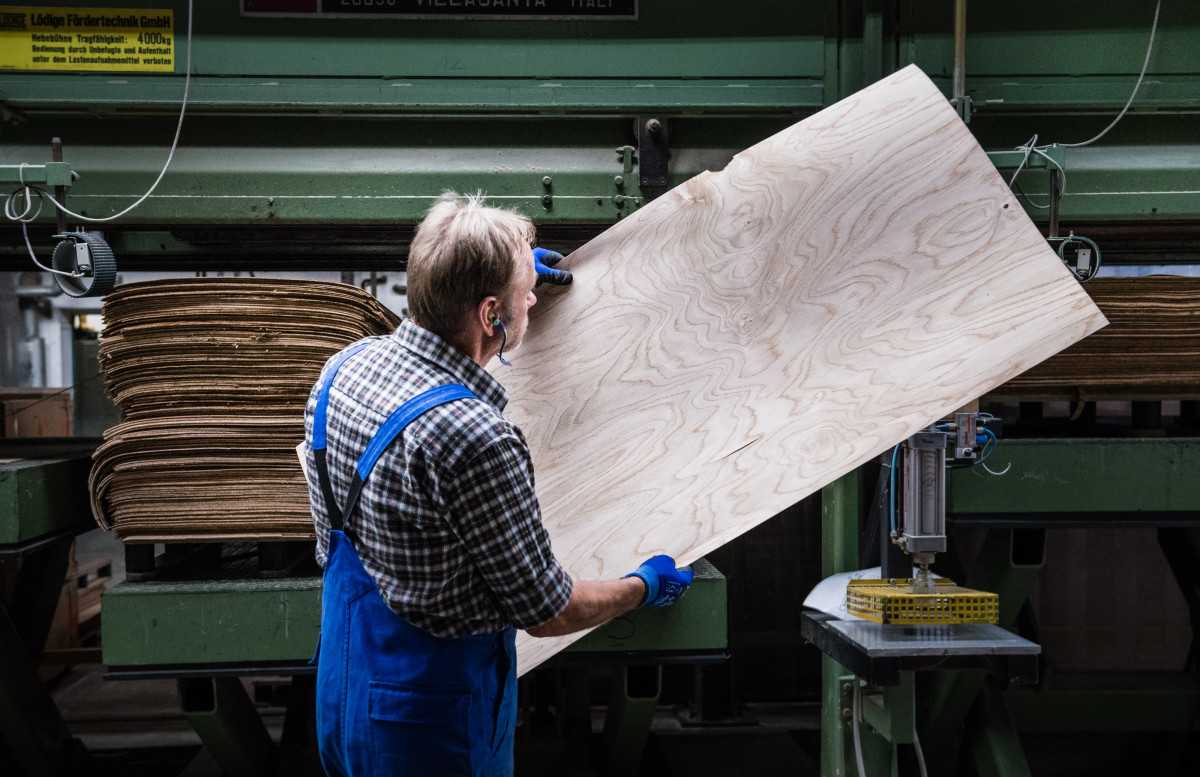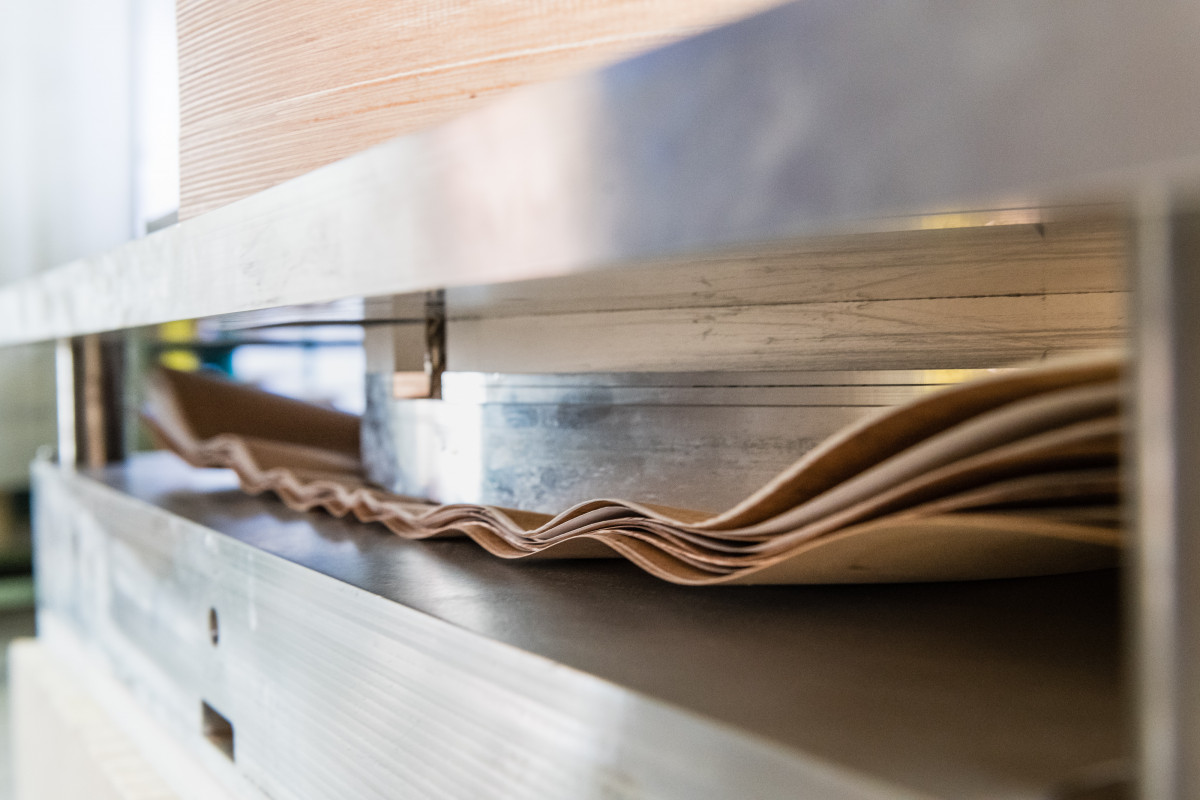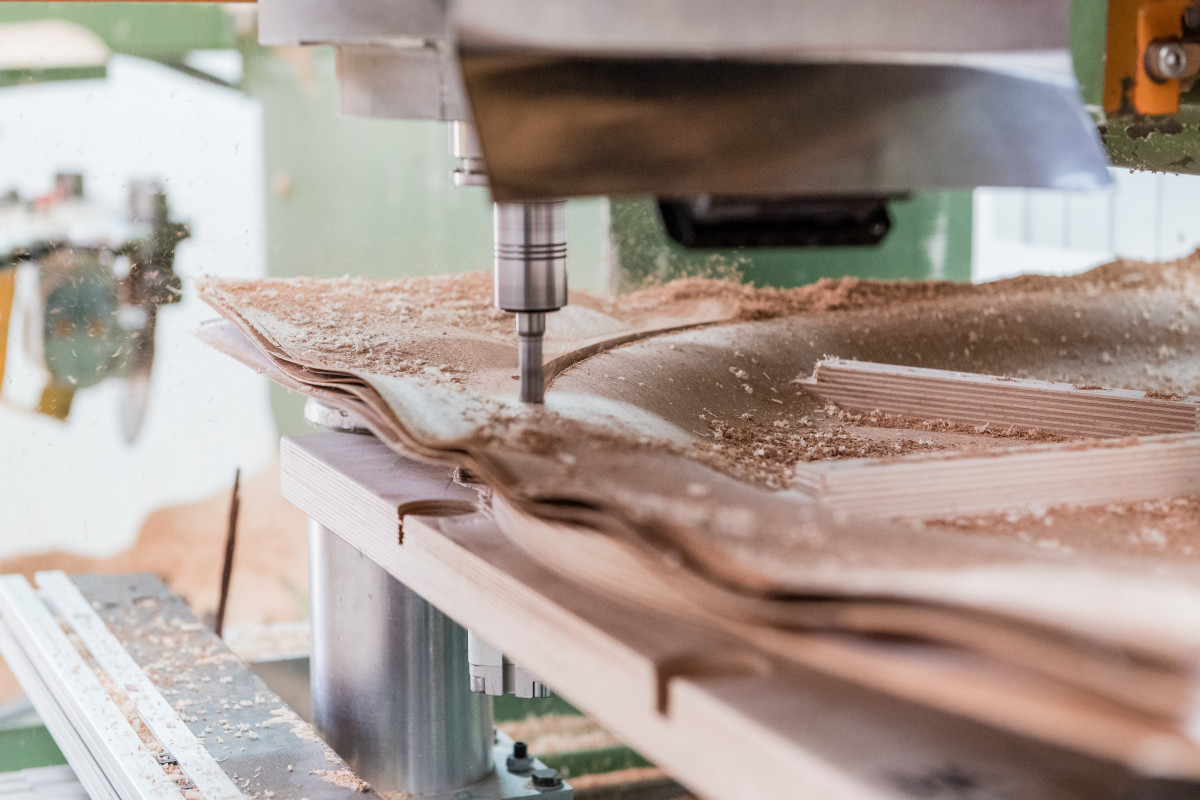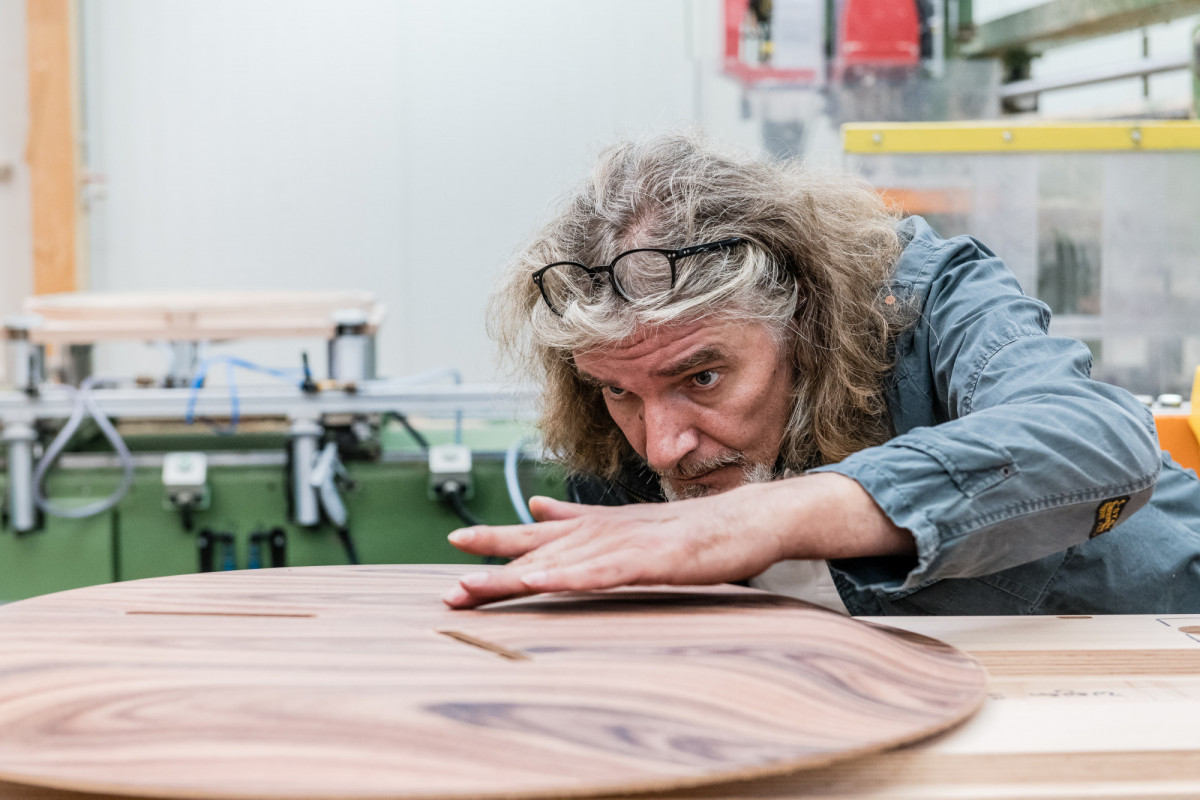 Both sides pressed in a mould. The acoustically effective bottom side of the Lighting PAD Lounge is pressed from multi-layer, soft fleece, thus receiving its typical indentations for glare suppression and its characteristic appearance.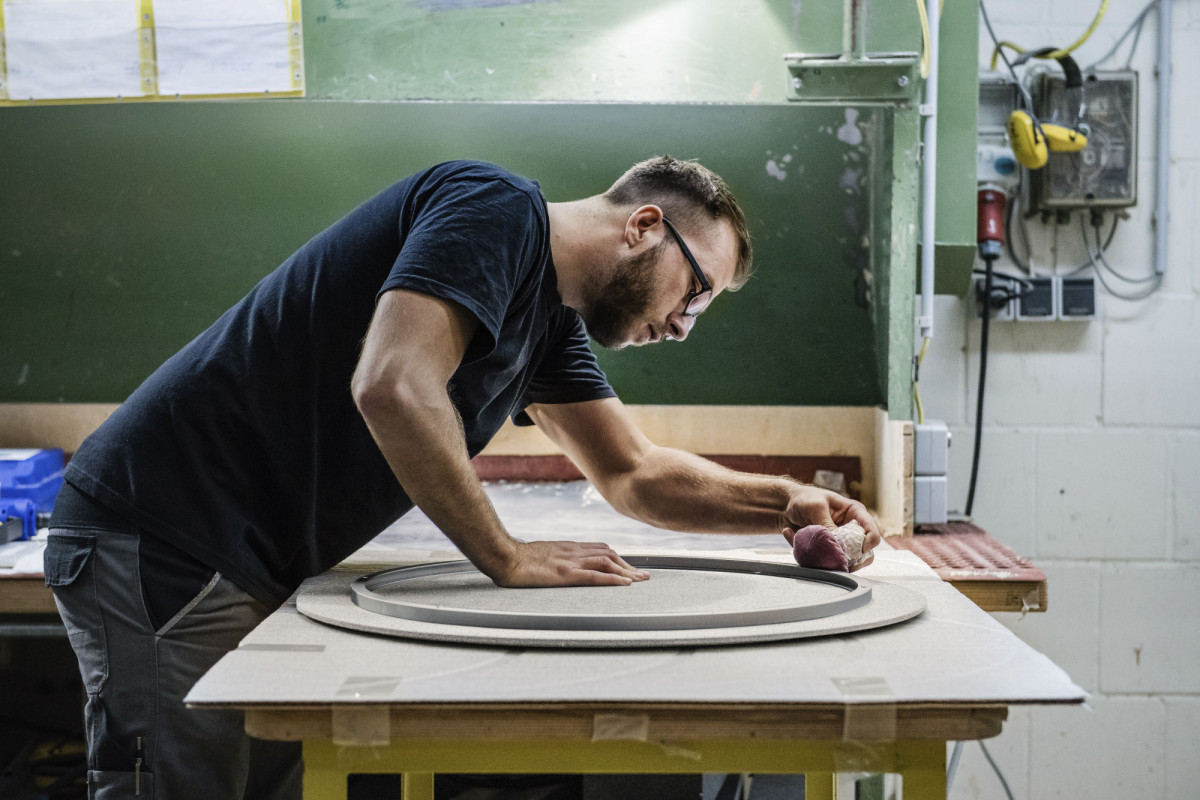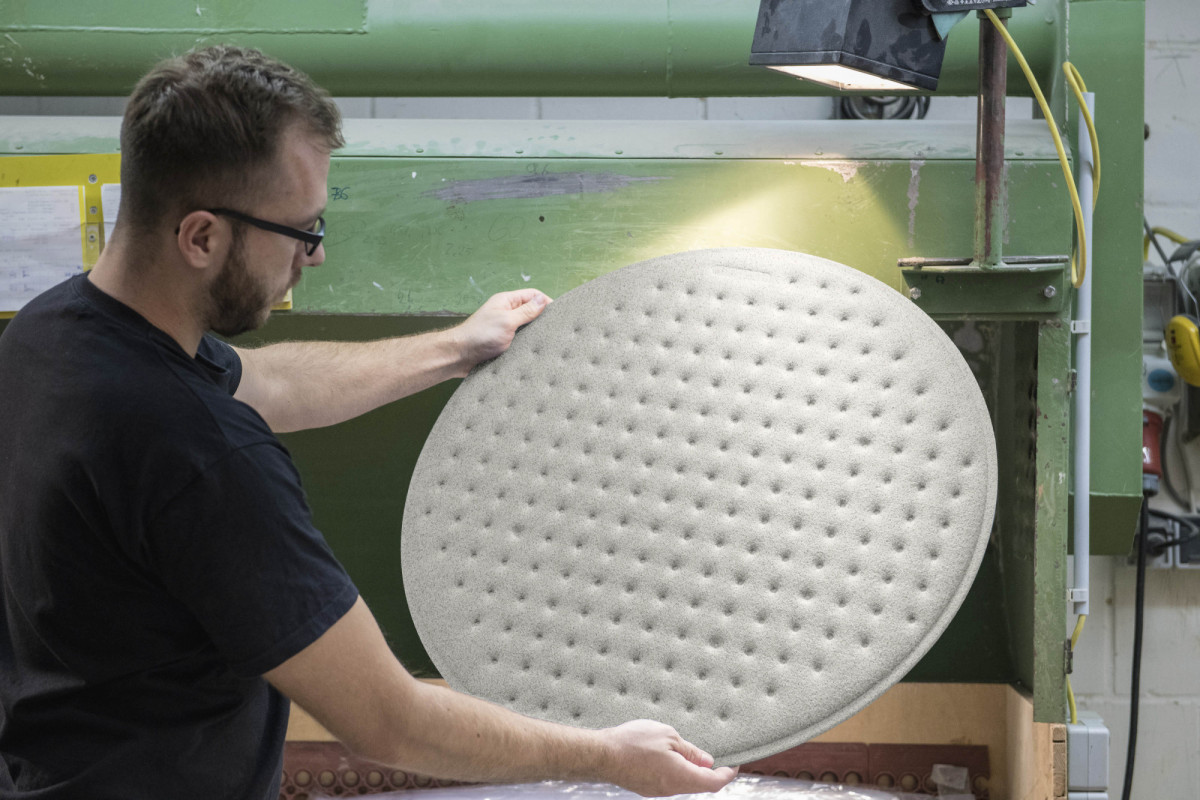 One-off items assembled by hand. Every Lighting Pad Lounge is carefully assembled from the individual components at our factory in Stuttgart.